HSBC Gold Mastercard® Credit Card Review
July 19, 2019Lauren Ward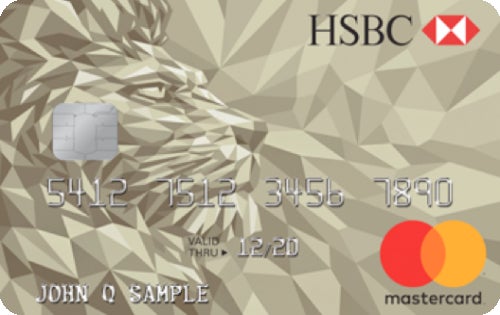 Best for: new HSBC members who want to transfer high-interest credit card debt
For individuals seeking an extended introductory APR promotion, the HSBC Gold Mastercard has one of the longest periods available. New purchases also qualify for this promotion, making it a strong contender for anyone looking to pay down new or existing debt without racking up big interest charges.
The basics of the HSBC Gold Mastercard®
APR: 0% introductory APR on purchases and balance transfers for 18 months, followed by a standard variable APR of 13.24%, 17.24% or 21.24%. Balances must be transferred within the first 60 days to qualify.
Annual Fee: $0
Rewards:  None
The HSBC Gold Mastercard's standout features
Late payment forgiveness benefits with a late fee waiver and no APR penalties.
Multiple travel perks for both domestic and international travellers. 
No foreign transaction fees: A cost-effective credit card if you frequently travel abroad.
Additional travel benefits: Includes MasterRental coverage for rental car damage and theft, plus discounts on Mastercard airport concierge service and more.
Late fee waiver: Get your late payment fee waived once every 12 months, plus you won't be charged a penalty APR if your payment is late. 
Tap & go: Use your card for contactless payments at thousands of merchants. Just tap your HSBC Gold Mastercard to pay in seconds. 
Mobile pay: Available with Apple Pay, Google Pay and Samsung Pay.
Complimentary credit score: Track your FICO® Score, which is updated monthly on your Mastercard statements. 
Fraud protection: Receive no-fee text or email alerts when suspicious activity is detected on your account. This service comes with 24/7 monitoring. 
Best way to use the HSBC Gold Mastercard®
This HSBC credit card is designed to help you knock out debt, whether it's new or existing. The introductory 0% APR applies to both new purchases and balance transfers. If you're gearing up for a major purchase and want to spread out payments without interest, you can take your time over the 18-month period with the HSBC Gold credit card.
At 4%, the balance transfer fee is not the lowest rate you'll find, but you can offset this extra fee by taking advantage of the longer payoff period. Plus, HSBC also offers competitive APR tiers for those who anticipate carrying a balance after the introductory period is over.
Note that balance transfers must be from a different credit card company. Existing HSBC cardmembers don't qualify for this promotion if you want to transfer a balance from another HSBC card.
Even without major purchases or balance transfers on the horizon, the HSBC Gold Mastercard is an excellent tool for frequent travellers. There is no foreign transaction fee, compared to the traditional 3% charged for overseas purchases by many other credit card companies. You also automatically receive perks like rental car coverage and discounts on airport concierge services and golf excursions.
In a nutshell
The HSBC Gold Mastercard may not offer lucrative rewards earnings but it can help you improve your finances and save interest throughout the 18-month introductory period. With no annual fee and competitive rates after your welcome period expires, you can win big with your overall savings.
Frequent travellers should also consider carrying this card in their wallets. From no foreign transaction fees to convenient and secure payment options, you can enjoy substantial benefits that truly pay off when spending time abroad.