Discover it® Secured Review
February 13, 2020Stephen Altrogge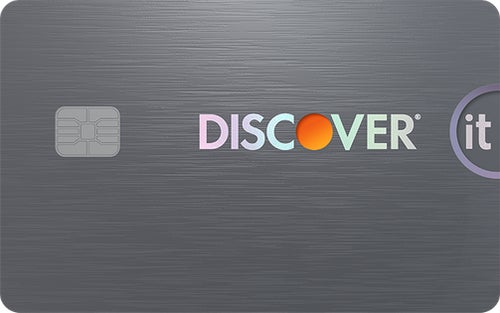 Best for: people who want to earn rewards while building credit.
Backed by cash deposits, secured credit cards are popular options for people wanting to establish or rebuild credit. Secured credit cards, though, are not known for their lavish reward programs.
In fact, very few have any real add-on benefits to speak of beyond their primary, credit building purpose. The ones that do have rewards programs are nothing to get overly excited about. The Discover it® Secured card, however, wants people to gain financial freedom with all the benefits of a regular reward card.
The Basics
APR: 24.49% standard variable purchase APR; balance transfer APR is 10.99% for six months from the date of first transfer (must be posted by May 10, 2020).
Annual Fee: $0
Rewards Rates: Earn 2% cash back at gas stations and restaurants, up to $1,000 in combined purchases quarterly. Also, earn unlimited 1% cash back on all other purchases. 
Intro Offer: For the first 12 months you have the card, all of the cash back you earned will be matched – effectively doubling your cash back rewards for the first year.
Standout features
As a secured credit card, the threshold for approval is low. It isn't solely based on your current or previous credit history, and those with a poor history or no credit history at all can be approved.
This secured card that works just like a regular credit card but with no annual, monthly or processing fees and the ability to earn cash back. The penalty fee is also waived for the first late payment (although as you're trying to build creditworthiness, it's best to avoid being late altogether).
The card helps you build your credit history with the three major credit bureaus – Equifax, Experian and TransUnion.
Upon approval, establish your credit line with an equal cash security deposit as low as $200 up to $2,500 (many secured credit cards require a minimum security deposit of $300). After eight months of responsibly paying off your monthly balances in full, automatic reviews will determine your eligibility for a refund of your security deposit and conversion to an unsecured card.
Review your free FICO Credit Score every month via your monthly statement, online and via mobile app.
Receive credit report alerts any time a car loan, credit card, mortgage or any other type of major new account shows up on your credit report.
Card protections include Discover's Freeze it® feature, which gives you the ability to freeze your account and block new purchases with a simple "on/off" switch, $0 fraud liability and free overnight card replacement if your card is lost or stolen.
Discover provides a daily monitoring service, reviewing thousands of websites on the Dark Web and alerting you if they find your Social Security number on any sites known to publish an individual's stolen personal data.
Rewards are redeemable for cash of any amount at any time and do not expire. Another added benefit is to redeem your rewards instantly on Amazon.com purchases when you check out.
Best way to use this card
There's no real secret when it comes to secured credit cards. First and foremost, their purpose is to help people establish good credit and good credit habits or get someone's credit back on track. Unfortunately, this narrow scope often translates into secured cards having very few additional benefits or offering tangible rewards.
With the Discover it Secured card, anyone looking to solidify their credit stance can enjoy perks more commonly associated with unsecured cards. Cash back rewards on everyday purchases such as gas or eating at your favorite restaurants is a rarity for this category of card.
If previous credit issues resulted from identity theft or misuse of a stolen card, taking full advantage of this card's security features is a must. Make sure you opt to receive your alerts to stay safe.
Plus, if your goal is to eventually move beyond a secured card and upgrade to a regular one, this Discover option provides you with a clear pathway to achieving that objective. The fact that you can do all of this with no annual fee makes this a smart financial investment.
The drawback, of course, is the deposit that comes with the credit card. Even the $200 minimum can be a tall order for those attempting to solidify their credit situation. But for those that are serious about their credit future, the Discover it Secured is a wise long term investment.
To gain the most from the card, pay as much of a deposit as you can. Then, use the card monthly but reasonably (set up a recurring bill or two or use it strictly for gas and restaurant purchases). Don't be late on payments and pay the card off each month (to avoid the high APR). Adhere to the guidelines, and in as little as eight months, you could be on track towards an unsecured card. Add to that the first year cash back match, and the card works to enhance your financial situation in multiple ways.
In a nutshell
Secured credit cards are a straightforward and useful tool for helping credit builders gain more financial freedom. That is by design. Very few secured cards offer rewards or additional perks beyond their basic function.
What sets the Discover it Secured card apart is it still helps establish credit but with a slightly lower approval threshold. It also has tangible benefits similar to that of a regular, unsecured credit card. The rewards are by no means extravagant, and you do pay an upfront expense. But long term, it's simply one of the best overall values of any credit card – secured or otherwise.