Discover it Chrome Gas & Restaurants Credit Card Review
December 14, 2019Stephen Altrogge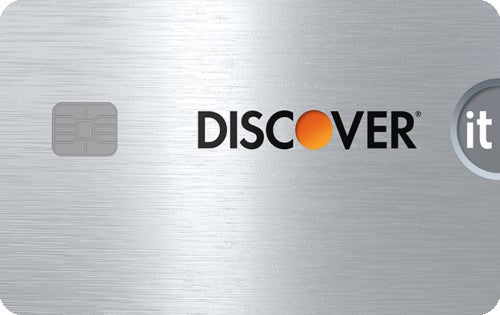 Best: For earning maximum cash rewards at gas stations and restaurants
Frequent travel by car, whether for work or play, necessitates regular gas tank fill-ups. On top of that, you also need your fuel, which means eating at restaurants. If that's your usual lifestyle, you can benefit in several ways from acquiring the Discover it® Chrome Gas & Restaurants credit card. Purchases made in other categories earn a cash back reward, too. To make this card extra appealing, at the end of your first year, Discover will evenly match the cash rewards you've earned.
The basics
APR: 0% Introductory APR for 14 months on purchases, followed by a standard 13.49% to 24.49% variable purchase APR, depending on your level of creditworthiness. The identical 0% APR also applies to balance transfers; for any transfers that post to your account by March 10, 2020, a lower than normal 3% introductory balance transfer fee applies but reverts to a standard 5% fee for future balance transfers.
Annual Fee: $0
Reward Rates: Earn 2% cash back for purchases at gas stations and restaurants up to a total of $1,000 in purchases each quarter, and you'll earn 1% back on all purchases made besides that.
Intro Offer: Discover will automatically match all of your first year's cash back with an equal amount at the end of the first year. In other words, double the regular rewards.
Standout features
A Freeze it® feature on Discover's website or mobile app lets you quickly and easily turn your account on or off. Excellent for preventing others from using it if you misplace or lose your card.
Discover monitors many websites for your safety. Sign up to opt into free alerts if your Social Security number shows up in places it shouldn't, such as sites on the dark web.
Check your free FICO Credit Score monthly online or on your mobile phone to monitor how you're doing from month to month with building a good credit history.
You're safe if any unauthorized purchases show up on your Discover it Chrome Gas & Restaurants card. You won't be held responsible for those, and Discover will notify you about any suspicious activity on the account.
Customer service based in the U.S. will help you get answers 24/7 on your account and purchases, whether you call, contact them on your mobile phone or check in with them online.
Tap to pay is now accepted at thousands of locations. You'll find this makes it instantaneous to check out at a contactless-enabled payment terminal instead of inserting or swiping your credit card for payment.
Best way to use this card
Using this card for all gas purchases as well as when dining out is the best way to max out the generous 2% cash rewards. To take full advantage of the highest rewards, consider tracking the totals to see if you can reach $1,000 in those two categories during each quarter of the year. Beyond those $1,000 combined purchases of gas and restaurant meals, you will still earn 1% back on everything else you buy.
Then, at the end of the year, Discover will reward you with a full one-for-one match for every bit of the cash rewards you earned during the year. Getting 2X the cash back is a great incentive to reach for this card before any other credit cards in your wallet. And since there's no annual fee, it's easy to see how your budget could benefit all around.
Do you have any unplanned for or large purchases coming up? If so, you could use this card to make those purchases and enjoy 14 months to spread out the payments, without having to pay any interest. If you own other credit cards on which you're currently carrying a balance, you should also think about transferring those balances to this card instead so you can save a substantial amount.
Taking advantage of this credit card's special 0% APR offer for balance transfers in the first 14 months can provide some relief from the worry of high-interest APR rates. Doing so might allow you to take extra time to stretch out and chip away at the balance by submitting smaller payments. Remember, however, that with any transfer, there is always a transfer fee separate from the APR. That balance transfer fee is lower at first (3% up until March 10, 2020), but then it goes back up to the usual 5% transfer fee after that introductory offer expires.
In a nutshell
The Discover it Chrome Gas & Restaurants credit card can help direct funds back into the monthly budget for travelers or others who relish the card's two highest reward categories: gas and restaurants. A generous 2% cash back incentive for making gas purchases or the cost of dining out (up to $1,000 per quarter) presents an obvious reason to consider additional travel adventures and dining at new places. Plus, with a year-end match of all the cash back earned that year, you can earn twice the cash rewards.
Add to those perks the zero-cost annual fee, and this card becomes quite friendly to your budget. Extend the card's usefulness even more by transferring your higher-interest balances for 14 months with 0% APR, and you'll find a Discover it Chrome Gas & Restaurants credit card may reward you with a much better bottom line. Of course, if you're not a fan of travel or eating out, there are other card options out there for you that offer 2% cash back on purchases, such as the Citi Double Cash card.