American Express Blue Cash Everyday® Credit Card Review
August 19, 2019Cynthia Paez Bowman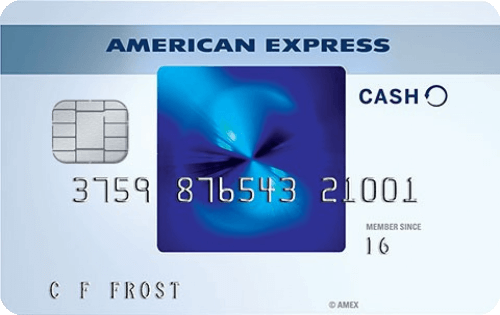 Best for: home cooks where gasoline and supermarket purchases are a big part of their credit card purchases
The Amex Credit Card Blue Cash Everyday has no annual fee and offers savings in the form of cash back on gas (2%) and U.S. supermarket (3%) purchases. To qualify for the cash back rewards, you'll have to steer clear of superstores and warehouse centers like Costco, Target, Sam's Club and Wal-Mart and choose to buy your groceries and gas at dedicated supermarkets and gas stations.
The basics of the American Express® Blue Cash Everyday
APR: An introductory rate of 0% interest on purchases and balance transfers for the first 15 months, followed by a 15.24% – 26.24% Variable APR.
Annual Fee: $0
Reward Rates: 3% cash back at supermarkets (up to $6,000 per year in purchases), 2% cash back at gas stations and select department stores, 1% back on other purchases.
Intro Offer: $150 statement credit once you spend $1,000 on purchases with this Amex credit card within the first three months.
The Blue Cash Everyday's standout features
Car rental loss and damage insurance
Travel assistance
Travel accident insurance is included to cover airfare losses in case of an accident or emergency
Amex credit card extended warranty protection
Purchase protection.
Return protection allows you to return an item up to 90 days or less. If the store won't take it back, Amex will issue you a refund for the purchase price up to $300.
Best way to use the American Express® Blue Cash Everyday
This cash back rewards card can put money back in your pocket, especially if groceries and gas are a big part of your expenses. The key is deciding when it's time to upgrade to the Amex Blue Cash Preferred Card, which comes with a $95 annual fee, but offers a larger 6% cash back reward on groceries and 3% reward on gasoline.
You'd have to spend more than $61 per week in groceries and $183 per week in gas to make upgrading to the Amex Blue Cash Preferred (and paying the annual fee) worthwhile. If you don't spend more than those amounts, the American Express Blue Cash Everyday card is the right choice for now.
Remember – to take advantage of the cash back on gas and groceries, purchases must happen at dedicated supermarkets and gas stations. Purchases from clubs and superstores like Walmart, Target, Costco or Sam's Club don't apply.
In a nutshell
Amex is best known for credit cards with plenty of customer-focused protections like car rental loss and damage insurance, travel accident coverage and purchase/return protection. But most American Express credit cards have fees that start at $95 to offset all the extra perks.
The American Express Blue Cash Everyday Credit Card is unique because it offers the travel and product protections Amex loyalists expect, but also offers cash back on purchases and has no annual fee.
If you regularly eat at home, the 3% cash back on groceries could add up. Add the 2% money back at the gas pump and you can earn a nice little chunk of change to spend as you wish.